17th August 2006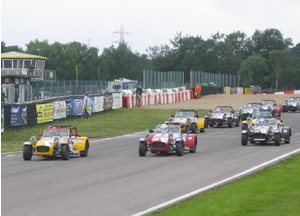 Suzy Dignan in Pole Position in her fourth race
A day of very mixed fortunes at the Formula Woman races at Mallory Park on Sunday, with some very close racing.
Race Report
Suzy qualified in 11th place in the wet for the first race. By the time of the race it was dry and after 4 laps she was up to 6th, when the race was red flagged. At the re-start she whizzed through to 3rd and then up to 2nd for half a lap before slipping back to finish 5th overall.
In the 2nd qualifying session Suzanne drove brilliantly to qualify on pole position by a clear half second!!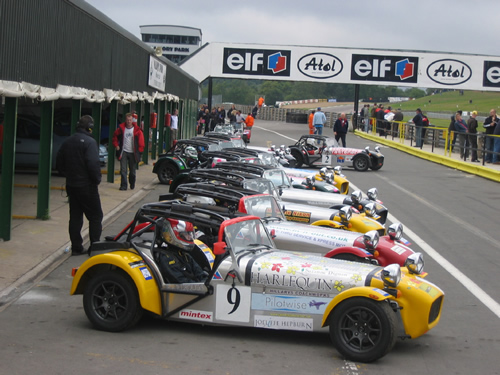 At the start of the second race, she ended up 4th after the first corner and was still 4th at the end of lap one. She then moved to 3rd at Esses and up to 2nd at Shaws hairpin.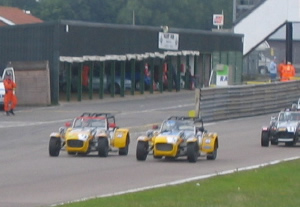 Down the pit straight she got a tow from the lead car, and was alongside on the inside going into Gerrards (pictured left).
The lead car then moved across and squeezed Suzy onto the grass, Suzy tried to move back out of the way but was hit into the armco and the other car spun off into the gravel trap. The red flag came out and the race eventually re-started with both drivers out of the race but unhurt. It was so nearly a great race. Suzy is car number 9.
Round 5 and 6 are at Brands Hatch on 19th/20th August